Hearing Aid Repairs, Maintenance, & Programming
Stress-Free Hearing Aid Services
Elite Hearing Centers of America
offers hearing aid repairs, maintenance, and programming in
South Carolina
,
North Carolina
,
Georgia
,
Wisconsin
, and
Florida
. Hearing aids have small working parts that need routine maintenance and occasional repairs to ensure optimal hearing. Our hearing aid programming services customize your hearing aids to best meet your needs. Our audiologists and licensed hearing aid specialists provide the highest quality services and industry-leading products at affordable prices. Our advanced technology in testing and programming helps you hear as clearly as possible.
Contact us
today for hearing aid repairs and maintenance!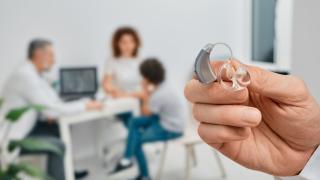 Premier Hearing Aid Repairs
Occasionally, hearing aids exhibit problems with performance or fit that the user cannot resolve on their own. Some of the most common hearing aid issues include the inability to hear any sound or the battery being unhinged. If you experience a problem that needs repair, from excessive feedback to physical damage, visit our hearing aid professionals. Our audiologists will quickly diagnose and repair the issue. Elite Hearing Centers provides repairs for most
major brands
, including Widex, Signia, Phonak, and Resound.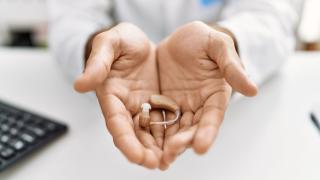 Professional Hearing Aid Maintenance
It's essential to visit our professionals for hearing aid maintenance and cleaning. Our team will completely clean your hearing aids for free without damaging the tubing, receivers, or microphones. Between hearing aid maintenance visits, we recommend tips for at-home care, including:
Keep your hearing aids dry by storing them in a dry place away from your shower and sink.
Gently swab off earwax at the end of each day.
Avoid dropping your hearing aids by storing them on a soft surface and always carefully handling them.
Change the batteries.
Customized Hearing Aid Programming
At Elite Hearing Centers, we provide superior hearing aid programming services through cutting-edge technology not available at most hearing aid facilities. Our audiologists specialize in fine-tuning the settings and functionality of our hearing aid devices. We use manufacturer-specific hearing aid programming software to ensure you have optimal hearing from your devices. It's essential to customize settings to your lifestyle and comfort levels. We program the frequency, intensity, noise reduction, and compression ratios to fit your needs. Our team will also reprogram hearing aids that have been purchased elsewhere.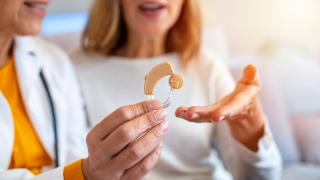 Hearing Aid Problems That Might Require New Devices
With daily use, hearing aids are expected to last 5 to 7 years. As your hearing aids age, you may find that some hearing aid problems and damages are beyond repair. If you have extensive visible damage or the devices have already been repaired several times, we'll determine if a new hearing aid is in your best interest.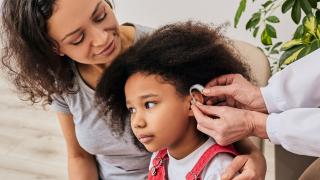 Visit Us for Hearing Aid Services
Elite Hearing Centers of America is here for all your hearing aid repairs, maintenance, and programming services. We have offices in
South Carolina, North Carolina, Georgia, Wisconsin, and Florida
to conveniently serve you. Whether you've noticed a decrease in the performance of your devices or need general maintenance services, we're here for you. Our professionals will evaluate your hearing aids to determine the best services for your needs. Contact us today to
schedule an appointment
.