Brands We Carry
Choose from the Top Brands of Hearing Aids
We Carry the Best Brands to Ensure the Right Fit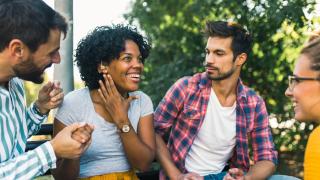 Elite Hearing Centers of America
offers our customers the top brands of hearing aids in
South Carolina, North Carolina, Georgia, Wisconsin, and Florida
. We understand that finding the right hearing aid determines your ability to connect with your world and
ultimately improve
your quality of life. We ensure a customized and optimal hearing aid fit with the best hearing aid brands, including Phonak, Unitron, Star, Signia, Widex, Resound, Rexton, and more. We provide
free hearing tests
to get you on your journey to better hearing.
Learn More About Our Hearing Aid Brands
Our audiologists help determine the best hearing devices for your unique needs. We understand your need to feel educated before making such an important decision. We'll help you choose a hearing aid based on your budget and specific needs. You'll be able to consider the features and benefits that are most important to you, such as visibility and appearance, Bluetooth connectivity, battery life, and more. Learn more about our most popular brands below.
Phonak Hearing Aids
Phonak hearing aids have helped people hear better for over 70 years in more than 100 countries. Phonak is on the cutting edge of hearing aid technology, including Bluetooth-enabled Audéo™ Lumity devices that allow you to connect directly to your phone, television, and other devices. Phonak proudly offers Lyric, the only completely invisible hearing aid on the market.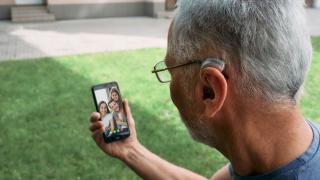 Signia Hearing Aids
Signia hearing aids are designed to never accept hearing loss as a limitation. Signia offers augmentation of your own hearing experience with the groundbreaking Augmented Xperience (AX) technology platform that features Auto EchoShield, Own Voice Processing 2.0., and HandsFree Calling. Signia models combine the features of headphones, such as Bluetooth connectivity for streaming and phone calls with an AI assistant. The Signia app allows you to connect with a hearing professional while you're on the go.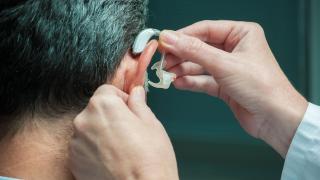 Widex Hearing Aids
Widex is well-known for its hearing aids' superior sound quality. You can stream calls, videos, and music directly to your hearing aids. They offer options for single-sided deafness, a tinnitus app, and a water-resistant coating. Widex hearing aids have innovative hearing aid options that learn from your everyday living to help improve your listening experience.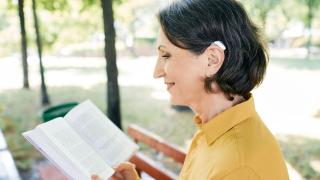 Starkey Hearing Aids
Starkey is award-winning for its hearing aids. Starkey hearing aids provided the world's first wireless custom rechargeable hearing aids and offer a mini turbocharger for some models. The Evolv AI hearing aids proudly feature some of the most advanced hearing aid technology to easily adapt to your life with clear sound and improved technological connections.
ReSound Hearing Aids
ReSound offers a complete line of hearing aids that work for all types of hearing loss. You can choose Bluetooth connectivity, speech clarity, remote assistance, and reduced distortion. Resound hearing aids are offered in multiple colors, with behind-the-ear and receiver-in-ear options and small versions that are virtually invisible in the ear canal.
Schedule an Appointment at Elite Hearing Centers
Whether you need to be fit for hearing aids, need hearing aid repairs, or need a hearing test, our skilled teams at Elite Hearing Centers in South Carolina, North Carolina, Georgia, Wisconsin, and Florida are ready to help. We understand everyone's hearing aid needs are unique, and we have the best products for you. You can try any of our hearing aids from any of our leading brands for free for 30 days.